We can design a bespoke programme of L8 Monitoring (Legionella Monitoring) to suit our customers individual needs. Below sets out a typical Monthly L8 Monitoring Programme.
Water Outlets
Where possible, the supplying pipework to the areas that are operating above 20°C after 2 minutes of running should be fully insulated. If the pipework is fully insulated or by insulating the pipework it does not reduce the temperatures, continue to flush weekly. Additionally, consideration should be given to remove the outlets.
Cooling Towers
Ensure cooling towers are visually checked daily for excessive drift, especially in highly populated areas. Also check the treatment chemical levels and plant operation.
Weekly/Monthly/Quarterly Legionella monitoring checks should be carried out by trained operatives, preferably by the site water treatment company.
Heating Systems
Whilst it is not necessary to implement continuous measures with respect to the control of Legionellosis during maintenance, testing and commissioning. This system may be the source of respirable aerosols and suitable precautionary measures should be taken.
Record Keeping
Implement a Control and Monitoring system including a Log Book to record all actions.
Annual Review
An Annual Review of L8 services should be in place in order to ensure that lines of communication are present and that the contract is being carried out satisfactory.
A Typical L8 Legionella monitoring programme and Legionella Risk Assessment carried out by Green Water Services would include the below. Also, please visit our Legionella Control page for further information.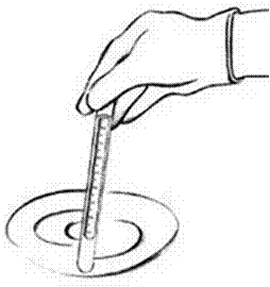 Type of Water System
L8 Services
Frequency
Hot Water Services
Samples to be taken from hot water calorifiers, in order to note condition of drain water
Annually
Check temperatures in flow & return calorifiers
Monthly
Check temperature up to one minute to see if it has reached 50'C In the sentinel taps
Monthly
Visual check on internal surfaces of calorifiers for scale and sludge. Check representative taps for the temperature as above on a rotational basis
Annually
Cold Water Services
Check tank water temperature remote from ball valve and mains temperature at ball valve
Six Monthly
Check that temperature is below 20'C after running water for up to two minutes in the sentinel taps
Monthly
Visually inspect cold water storage tanks and carry out remedial work where necessary. Check representative taps for temperature as above on a rotational basis
Annually
Shower heads
Dismantle, clean and descale shower heads and hoses
Quarterly or as necessary
Little-used outlets
Flush through & purge to drain, or purge to drain immediately before use, without use of aerosols
Weekly
Cooling Towers
Carry out clean & disinfection
Bi-Annually
Pack removal & clean if practicable
Annually
Ultrasonic humidifiers/foggers and water misting systems
If equipment fitted with UV lights, check to ensure effectiveness of lamp (check to see if within working life) and clean filters
Six-monthly or according to manufacturers instructions
Ensure automatic purge of residual water is functioning
As part of machinery shut-down
Clean and Disinfect wetted parts
As indicated by risk assessment
Sampling for Legionella
As indicated by risk assessment
Spray humidifiers, air washer and wet scrubbers
Clean and disinfect spray humidifiers/air washers and make up tanks including all wetted surfaces, descaling as necessary
Six Monthly
Confirm the operation of non-chemical water treatment if present
Weekly
Water softeners
Clean and disinfect resin and and brine tank – check with manufacturers what chemicals can be used to disinfect the resin bed
As recommended by manufacturer
Emergency showers and eye-wash sprays
Flush through and purge to drain
Six monthly or more frequently if recommended by manufacturers
Sprinkler and hose reel systems
When witnessing tests of sprinkler blow-sown and hose reels, ensure that there is minimum risk of exposure to aerosols.
As directed
Lathe and machine tool coolant systems
Clean and disinfect storage and distribution system
Six-monthly
Spa baths
Water treatment tests
Daily
Specialist monitoring, sampling and callibration
Monthly
Check filters – sand filters should be back-washed
As directed
Horticultural misting systems
Clean and disinfect pipework distribution systems, spray heads and make up tanks including all wetted surfaces, descaling as necessary
Annually
Dental equipment
Drain down and clean
At the end of each working day
Car/bus washes
Check filtration and treatment systems, clean and disinfect systems
See manufacturers instructions
Indoor fountains and water features
Clean and disinfect ponds, spray heads and make up tanks including all wetted surfaces, descaling as necessary
Interval depending on condition
Please contact us if you require any further information regarding our L8 risk assessements and Legionella monitoring. We are located in Leeds, Croydon, Swadlincote and Burton-on-Trent, but our services are offered nationwide.
Green Water Services are LCA (Legionella Control Association) certified and comply to the HSG 274 guidance.